Breakthrough Clinical Depth with Visage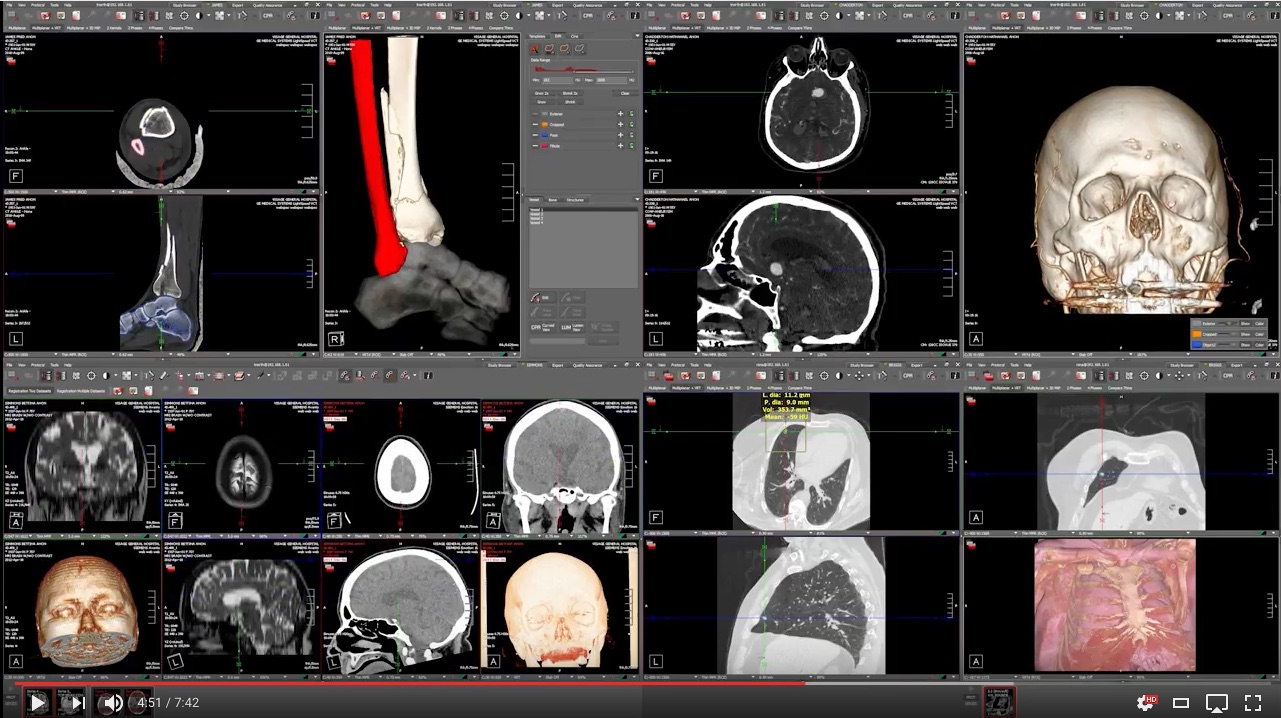 Visage 7 offers vast clinical support with One Viewer across the range of medical imaging disciplines including Radiology, Cardiology, and Breast Imaging, as well as medical multimedia objects (non-DICOM). No other vendor offers a single customizable viewer designed for enterprise wide diagnostic use, clinical distribution, EHR integration, and other specialty workflows.
You may be thinking, "But we've gotten so used to having diagnostic workstations exclusively for Radiologists, a separate clinical viewer for Referring Physicians, a dedicated enterprise viewer for the EHR, a viewer for PET/CT, separate workstations for 3D, dedicated workstations (and archive) for mammography and our Cardiologists don't even have remote access to cardiology images -- one viewer doesn't even seem possible?"
Not only is it possible, One Viewer is at the core of the Visage 7 Enterprise Imaging Platform. The above video, "Visage 7 | Powerful Clinical Depth" was designed for a 100" video wall, but you can get a quick sense as to the robust, diverse clinical capabilities of Visage 7.
Starting at 1:56, the video demonstrates Echocardiography, on-the-fly CT Multiplanar Reconstruction (MPR), CT Volume Rendering (VRT), CR/DR, multi-modality, advanced visualization techniques, MG, DBT, Breast MR, Breast US, Brain Perfusion, PET/CT, Rotating MIP, Vessel Tracing, Curved Planar (CPR) views, Multi-Modality Registration, Cardiac MR, Fluoro, Synchronized Stress/Rest Cardiac Echo, Spine Labeling, Lumen View, Obliques, and Non-DICOM. What's more, this video was produced for RSNA 2014. Since that time, Visage 7 has been enhanced with hundreds and hundreds of usability improvements, clinical capabilities, and enhancements.
With One Viewer, Visage 7 offers enterprise cohesion, productivity gains, consistency of interpretation and collaboration, as well as other inherent efficiencies that lead to significant organizational savings and quality improvements. Furthermore, our experience leading Deconstructed PACS initiatives is unparalleled.
RSNA 2016 is almost here! Want to learn more, and headed to Chicago? Please contact us to schedule a priority demonstration.