Can you? Visage can. Vol. 1 Speed | Chapter 9: Study Ingest Performance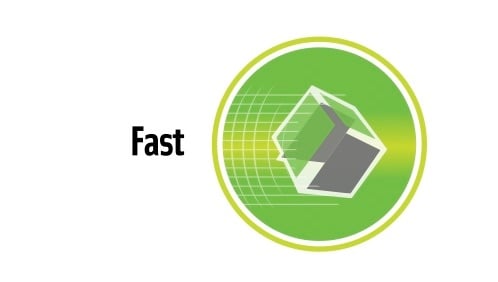 Thank you for your interest in our "speed" series of blogs, "Can you? Visage can." In our last chapter, we discussed how access to prior exams at the point of interpretation is a continuing challenge for many institutions. There's numerous reasons for that struggle, from the inability to access the priors from their originating institutional archive(s), to the massive aggregate size of multiple priors (particularly for multi-slice CT and DBT studies). In contrast, Visage 7 has an all priors philosophy, without any sacrifice of quality or speed. In addition to Auto Prior rules for current/prior display, all priors in Visage 7 are always immediately available for display. Radiologists deserve to have immediate access to all priors, whenever and wherever required, in order to deliver optimal patient care. That is the standard Visage 7 provides, for each and every interpretation. Just last week Visage 7 went live at an esteemed regional institution, and for the first time in their history, radiologists have immediate, routine access to all patient priors at the time of interpretation. We'll explore this story in a future blog post, but once again speed is the enabler.
And that brings us to our next topic in Chapter 9: Study Ingest Performance.
Study Ingest Performance
Legacy PACS routinely struggle with data volumes. In fact, our customers (prior to moving to Visage) frequently tell us that they are drowning in their data, struggling to keep their "heads above water". Daily, one large outpatient imaging center chain was ~3,000 studies behind with their legacy PACS. Their PACS server(s) could not keep up with their volume. In a few short weeks after moving to Visage, their daily backlog was eliminated for good, and radiologists were reading in real-time for the first time in the history of the 1M+ new annual study practice.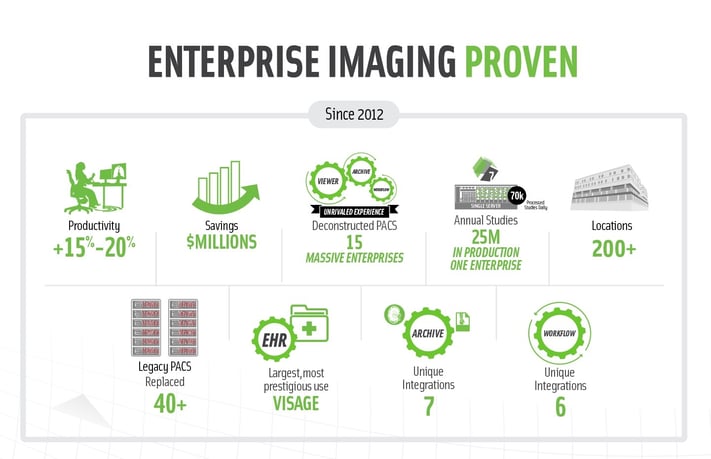 Visage 7 is scaled to support massive ingest performance. Yet another production Visage 7 customer is processing 25M current and prior studies through a single Visage 7 Backend Server, with a daily run rate of 75,000 studies. Visage has also experienced production performance rates in excess of hundreds of millions of studies/year during peak load times, without missing a beat.
Additionally, Visage has customers that virtualize their Visage 7 Backend Server using VMware. One large customer processes 12M current and prior studies annually across their virtualized Visage 7 system. Remember, Visage 7 processes currents and all prior studies for patients, so they are all available for users when required for immediate display.
Visage has never encountered a PACS, viewer, archive or VNA that can even come close to the speed, ingest performance and scale of Visage 7!
Stay tuned. Next up for "Can you? Visage can" is Chapter 10: Multiple Workflows.