Speed, glorious speed.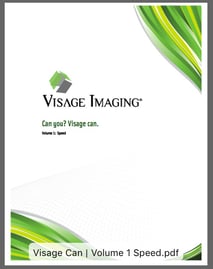 Speed is integral to Enterprise Imaging and it's true, most people answer with their gut: "that's fast" or "that's slow". While we're all guilty of that reaction....what is fast or slow, and why does it matter? Have you thought about it? Visage has.
Visage recently completed an extensive, 11-part Visage Blog series answering those very questions. For your use, we've consolidated the posts into a free whitepaper that explains the big picture: the meaning of speed in Enterprise Imaging. There's no forms to complete, just download now.