Go-Live Secrets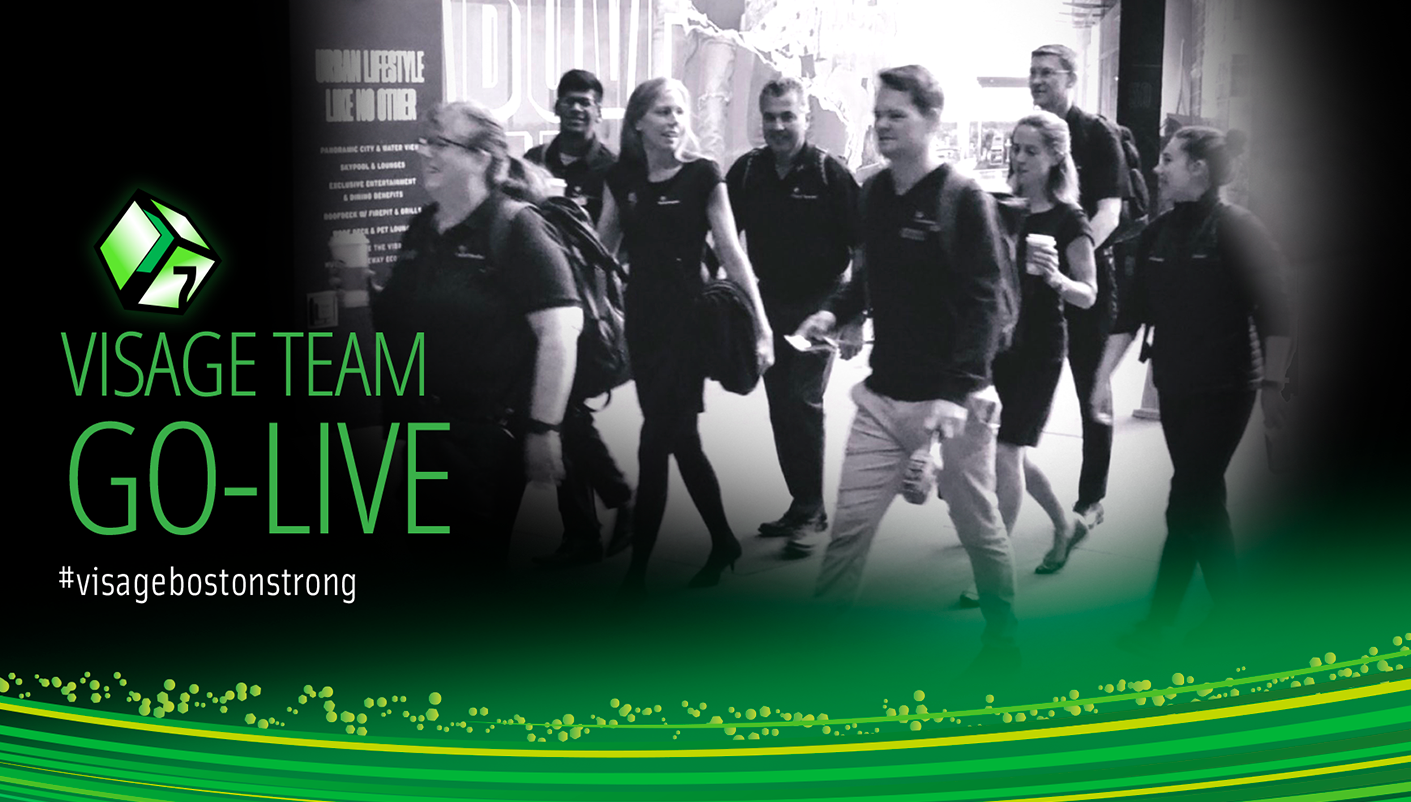 Ever wonder what topics get frequently discussed during go-live? We've been going live in Boston throughout July and next week we'll begin the final phase of the go-live. This PACS replacement initiative is massive, spanning multiple academic medical centers and their affiliate institutions. The size of the go-live is unprecedented with over 600 radiologists. We've captured some interesting insights we hope you'll find to be valuable for your institution, regardless of where you are in your journey to Enterprise Imaging.
Visage Live from Boston
We often get asked, "What are Visage go-lives like?" We explain that Visage go-lives represent the culmination of our evidence-based implementation process, which is continually refined and matched to the needs of our customers. Because of our proven experience and process, go-live becomes largely uneventful, so we can focus on a successful and swift transition away from legacy systems.
We staff go-live with our deep team of application and technical experts, who are ready at-the-elbow to answer questions, offer recommendations and share product feedback.
Within hours, radiologists feel comfortable reading at near full productivity. Within days, radiologists read with confidence, reading faster with greater precision.
Visage routinely gets customer feedback that our go-lives are some of the best they have ever experienced, with great product feedback and outstanding comments about the expertise and professionalism of our team. Our Boston go-live has been no different, and we look forward to the final phase of go-live next week. In the meantime, we'd like to share some key secrets that our team has been buzzing about during the go-live.
1 - Visage is a Catalyst
This Boston institution has unique challenges and opportunities standing up an enterprise system across multiple historically separate academic organizations. The transformation around Visage 7 has provided a catalyst for this initiative that is both exciting and groundbreaking. Notably, aside from their Epic EHR, their current imaging transformation is only the second enterprise-wide initiative in the history of this healthcare system.
You might think it took years to go-live? Think again.....it took only ~6 months from announcement to go-live.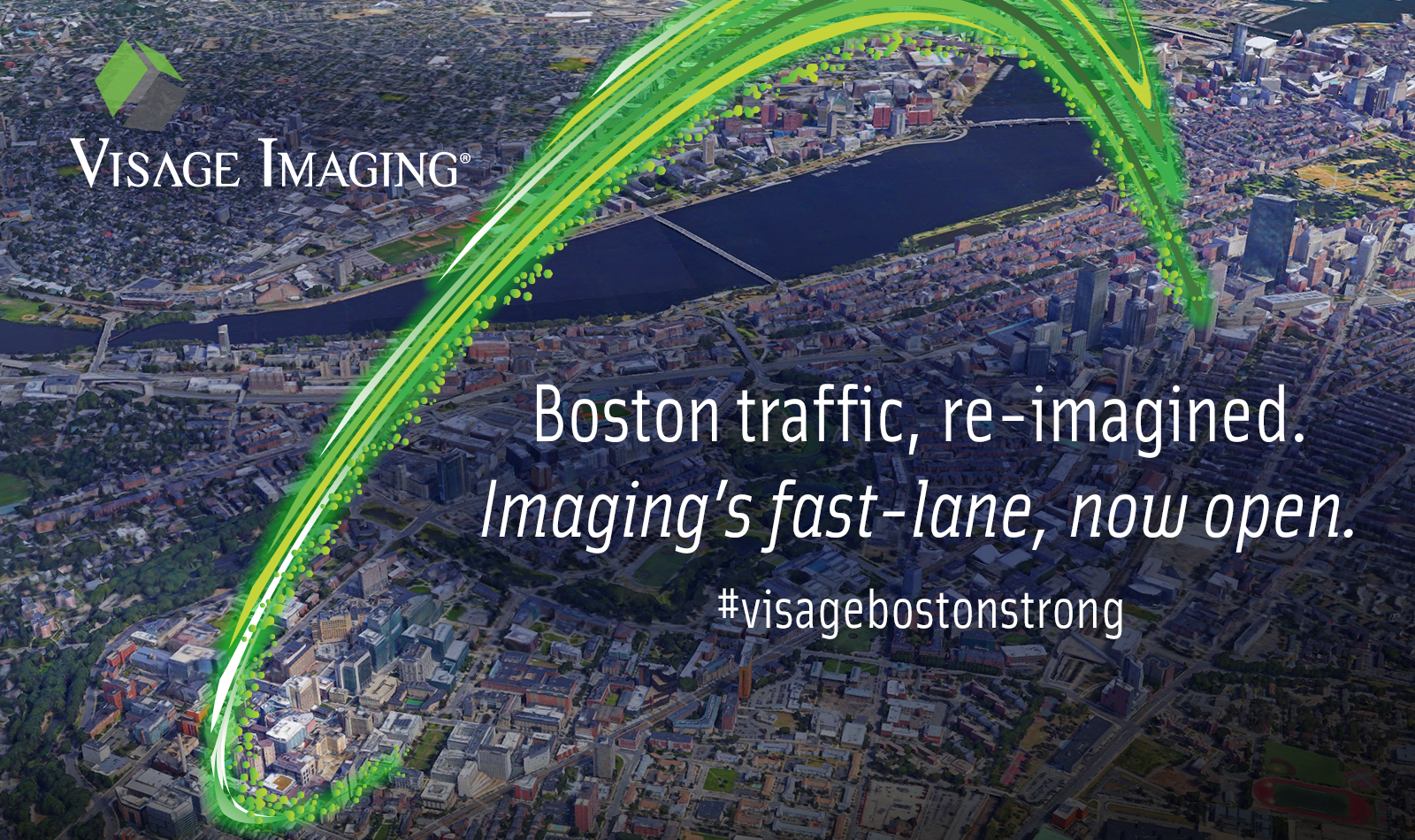 2 - "Unbelievable" Value
It's enlightening to work with clinical experts that recognize the significant value of powerful tools in a PACS/enterprise diagnostic viewer that include most of the capabilities of dedicated clinical workstations/consoles, but are always available anywhere.
For example, a nuclear medicine radiologist told us last week, "The potential to fully replace [REMOVED] is almost there. A few minor items, more of a wish list. Considering that we are comparing a PACS system to a dedicated console, specifically designed for nuclear medicine, is unbelievable."
3 - Complexity
This institution has some of the most complex care we have ever experienced, which is notable considering the install base of Visage 7. Our clinical and technical teams were exposed to a significant amount of positive cases, with extensive, rare and unique pathology, which is an incredibly humbling experience to be part of.
Our clinical and technical teams were both challenged and inspired by the physician and technical experts, who took remarkable care of their patients.
4 - Visage 7 Meets 7-tesla MR!
During the go-live it was brought to our attention that the institution had begun to clinically read studies from their 7-tesla MR! While 7-tesla MR has been available for many years for research purposes, only three institutions in the U.S. are approved for clinical use (See AuntMinnie.com's 11/2018 article, "Can 7-tesla MRI make the transition to clinical prime time?") and two of those institutions are Visage customers.
Of note, the Boston institution that went live with 7-tesla MR did so without any enhancements to Visage 7 whatsoever. No product enhancements were required, no new protocols, no performance fine tuning, no optimizations at all. Why is this important? It represents another future-proof milestone, where another massive modality type (~1+ GB per study, uncompressed) is supported out-of-the-box by Visage 7.
The Medical Director of MRI shared, "Visage saves a ton of work. It's like Christmas." And the images? They're absolutely gorgeous.
5 - Time Changes Everything
The relevance of time is fascinating, particularly with respect to how a new go-live changes perspective and end user sense of urgency.
For example, following go-live some users were insistent that a new capability be optimized within days. Was this capability even possible on the prior multiple legacy PACS that had been in clinical use for decades?
No, this feature was only made possible using Visage 7 on the first day of go-live. A customer enhancement was logged and will be considered for future implementation.
6 - One Viewer
This institution deals with extremely complex cases that require numerous repetitive examinations to monitor disease and treatment progress. This requires a diagnostic viewer that allows the reading physician to simultaneously and efficiently load and navigate large studies with numerous priors. Visage 7 loads the massive datasets faster than all other platforms, but also provides advanced visualization tools, such as the ability to register multiple studies, and fuse studies of the same or different modalities, right at their fingertips. This allows the physician to directly overlay multiple time points and increases their ability to confidently make a difficult diagnosis.
All without ever leaving their diagnostic workstation, which is now available anywhere they can access Visage 7 -- in the department, reading from home, or from their laptop (both PC and Mac).

Additionally, a critical benefit of their new enterprise platform is the instant availability of all priors, wherever a patient has previously been seen across the live system. How do we know it's special? Because we get the 'look'. It's the delighted expression of the radiologist when they first realize, hey wait a second, I see patient priors from more than just my local institution in the Visage Study Navigator. "I have immediate access to ALL of their priors." Prior to the go-live, access to priors were possible, but it was a painful, lengthy process that delayed care.
Now immediate access to all priors is the new normal, which is 'wicked awesome' for Boston radiologists and their patients.
7 - Real-time Go-Live Support
Influenced by poor past experiences with other PACS vendors, and the perceived risk of a rocky go live, customer project teams frequently request a low user to support staff ratio.
In practice, Visage 7 is so intuitive that most radiologists simply begin reading (whether they are sitting or at a stand-up workstation), asking only a few questions from time to time. This enables the added efficiency of having the Visage application and technical support teams to be embedded across all go-live locations.
For the few configuration and protocol tweaks requested, the Visage at-the-elbow support staff that receives the request can immediately step away and typically make the needed change right away, escalate to our go-live team for action, or refer the item to enterprise governance for consideration.
These minor refinements add up quickly during the go-live, as the production Visage 7 system continues to be optimized, one user experience at a time.