Sneak Preview | Visage @ RSNA 2016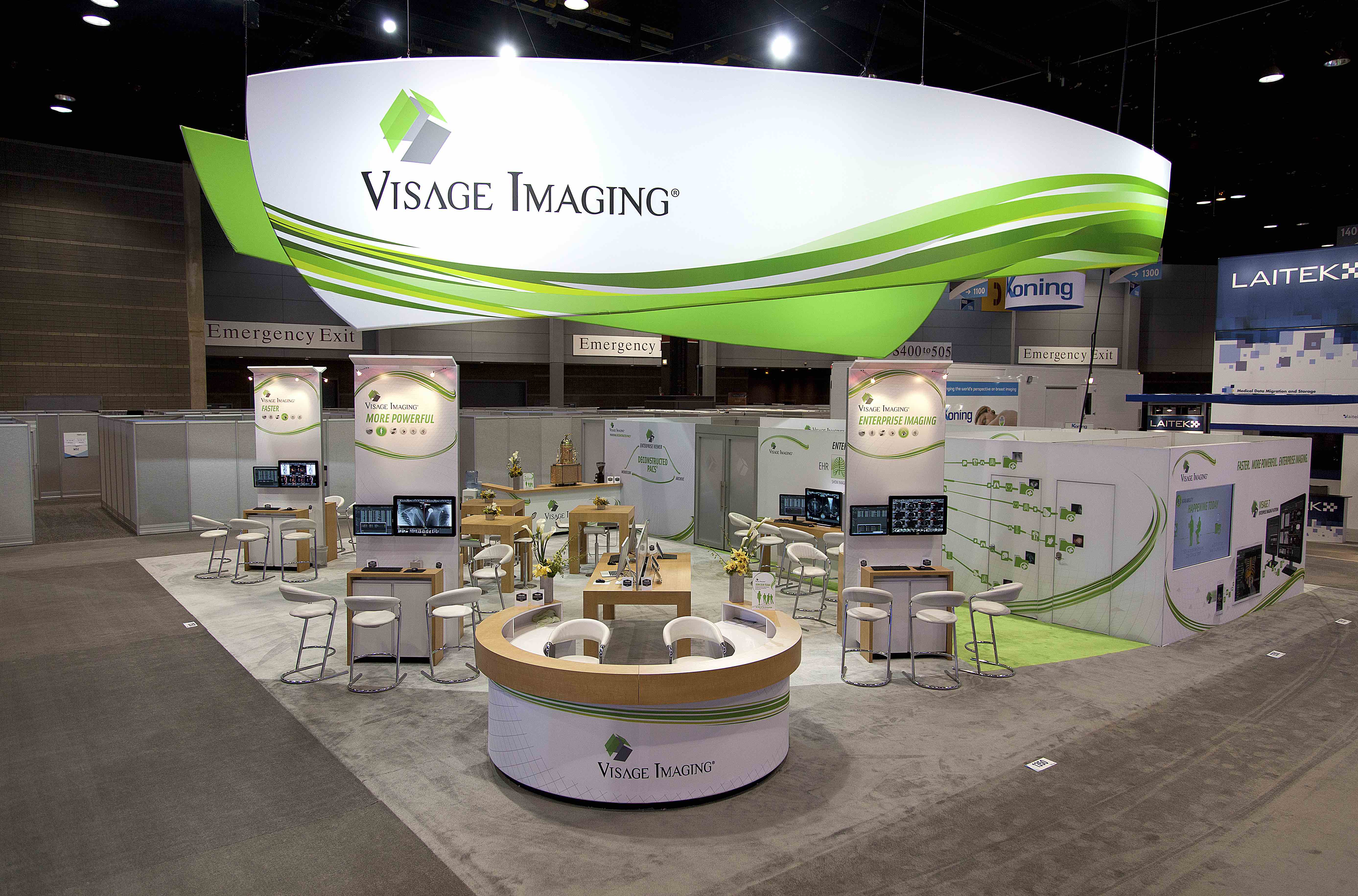 To complement Visage 7's world class products and services, Visage works tirelessly, months leading up to RSNA to design the best possible experience for our customers. We're just days away from the industry's biggest event of the year!
This is not a press release or a product slick, but truly insider insights that will help customers and RSNA attendees learn more about Visage at RSNA, and for those not attending RSNA, provide visibility into the differentiation that elevates Visage as compared to other vendors. As a reminder, we're in the South Building, McCormick Place, Booth #4365 on the corner of the major cross-aisle (off of the escalators) at the rear of the hall. We've detailed below some of the refinements we're bringing to Chicago, included booth renderings and actual booth graphics. We hope you enjoy your insider access! To schedule a priority demonstration, please click here.
Visage's RSNA 2016 Refinements
We continue to grow and improve. Visage has redesigned the booth reception area to easily greet and welcome customers into the Visage "One Viewer | Faster. More Powerful. Enterprise Imaging" experience. We've augmented our signage with new high visibility logos that can be easily seen from each of the major cross-aisles of the rear South Building.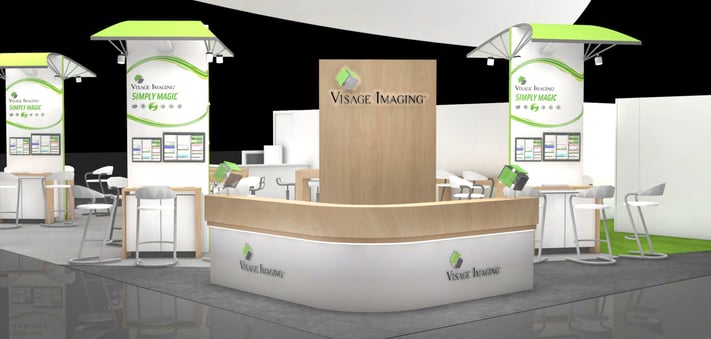 Visage @ RSNA 2016 | Enhanced Reception, Demo Kiosk Canopies and 3D Cubes
Graphics and two dimensional logos are so yesterday. The expert craftsmen at Czarnowski have designed physical, rotational Visage 3D Cubes for our reception area. Our highly distinguishable booth elements will come to life at reception and are meant to be touched. Go ahead, experience Visage firsthand.
We've designed high visibility, functional canopies for each of our demo kiosks. These kiosks add directional lighting, help shield for glare, and provide the framework for parametric speakers. We know our audience, and when large institutions come to Visage at RSNA, they arrive with large multi-disciplinary groups. Our demo kiosks can easily accommodate large groups of 3-6 individuals, and our sound system ensures that everyone can hear our demonstrators and speakers with ease.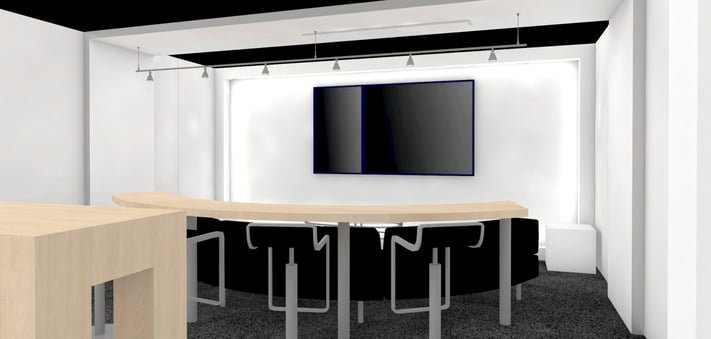 Visage @ RSNA 2016 | Visage Demonstration Theater
Team visits at RSNA may prove challenging for most vendors, but not for Visage. When large groups schedule time with Visage, they are hosted in the Visage Demonstration Theater. Our theater has been further improved in 2016 with additional environmental and directional lighting, as well as even bigger, higher resolution displays (55" HD Portrait Display + 100" 4K HD Landscape Display) providing a larger-than-life, tiered seating demonstration environment for groups of 10-20. Get immersed in Visage 7 at RSNA.
The show floor at RSNA can be particularly draining. When taking in Visage 7 demonstrations, Visage guests are encouraged to juice up their mobile devices, at the complimentary charging stations available at each demonstration kiosk.
Each demonstration area includes a complement of mobile devices and patient wristbands designed to demonstrate the new 3-step barcode / Q/R code attachment and display capabilities of Visage Ease.
Our booth graphics speak volumes, by design. Checkout the previews included in this post to learn more.
And lastly, as has become a Visage RSNA tradition, and for the fifth year in a row, Visage will be offering gourmet coffees, cappuccino and biscotti, to all of our guests.
Sampling of Visage Booth Graphics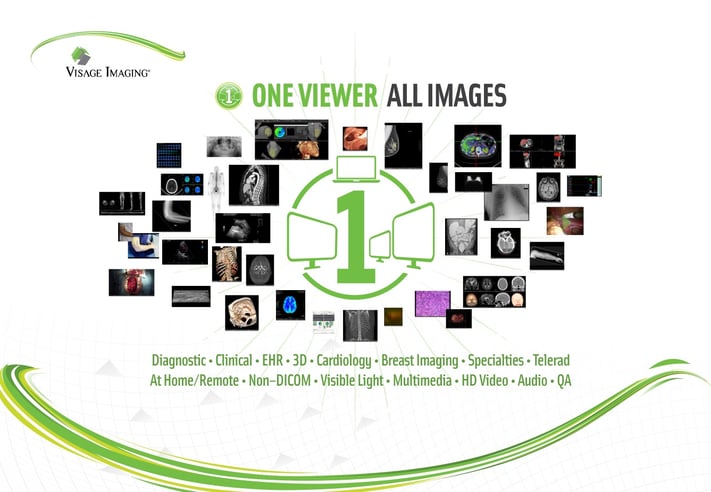 One Viewer | All Images
Only Visage can do all of the above with a single viewer. We encourage you to closely scrutinize the workflows and capabilities supported by other enterprise viewers. In our experience, to match the massive scale, modality and workflow breadth of Visage, most competing solutions require numerous (5+) viewers to attempt to compare to the capabilities of One Viewer with Visage 7.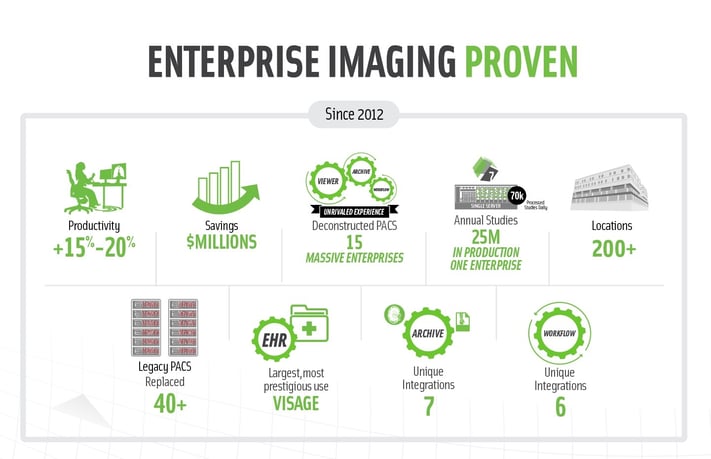 Enterprise Imaging | Proven
In addition to Visage's leading technology, the value delivered and unrivaled experience of Visage Imaging cannot be emphasized enough. Just since 2012, Visage has led the way, enabling Deconstructed PACS strategies for 15 massively large enterprises, spanning over 200 locations, replacing over 40 legacy PACS. We've integrated to the most popular EHR in the US, at the largest, most prestigious institutions. We've also integrated to the most popular archives and workflow solutions. And most impressively, our largest implementation is processing over 70,000 current and priors studies per day, equating to an annual volume of more than 25M annual studies, through a single Visage 7 Backend Server. Yes, massive consolidation is not only a possibility with Visage, it's happening now at our customers around the globe. Imagine what Visage 7 can deliver for your institution.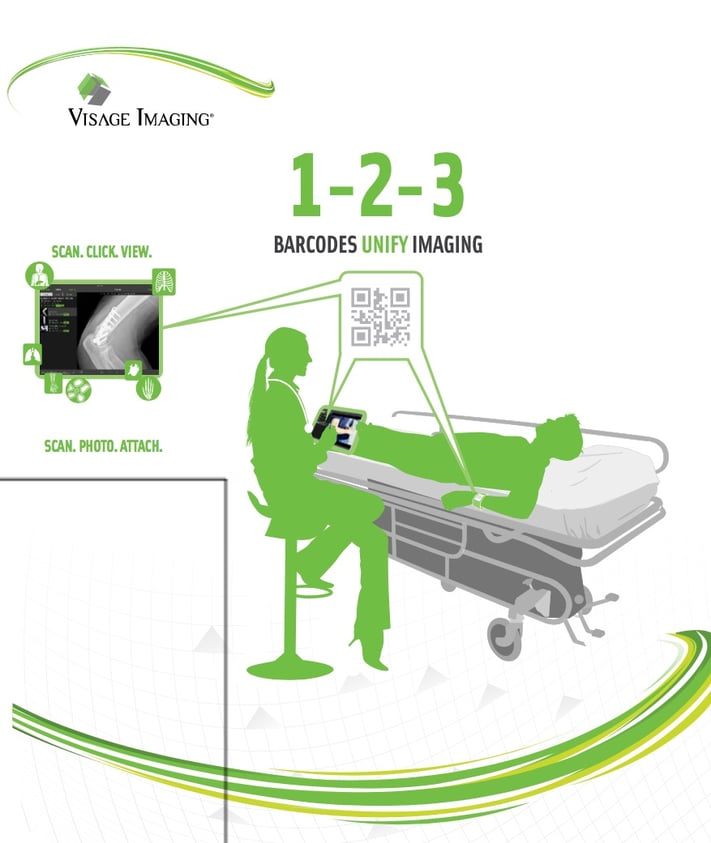 Barcodes Unify Imaging
Visage is bringing all physicians closer, unified by imaging. Mobile photos taken at the point of care are one-click away and embedded in the EHR, available anywhere with all enterprise images, to enhance quality of care and patient consultation. Using a simple, convenient workflow, these mobile capabilities help to unify imaging with ordering physicians, wherever they need access to images, as well as wherever images are required to further document and enhance patient care.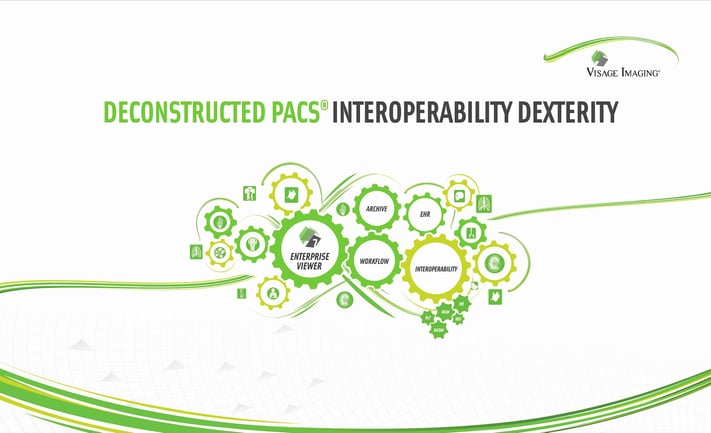 Deconstructed PACS | Interoperability Dexterity
Interoperability is king. Visage 7 integrates to leading workflow, archive and EHR solutions using industry standards such as HL7, DICOM, IHE, IOCM and XDS. But don't take our word for it, experience Visage 7 interoperability in our booth, as well as at five (5) different booths on the show floor [Barco (Booth #3307, South Building); Clario (Booth #1403, South Building); Medicalis (Booth #3349, South Building); Nuance (Booth #2700, South Building); and Primordial (Booth #8333, North Building)].
If you're interested in learning more about Visage's RSNA 2016 product announcements, click here.
Want to learn more, and headed to Chicago? Please contact us to schedule a priority demonstration.