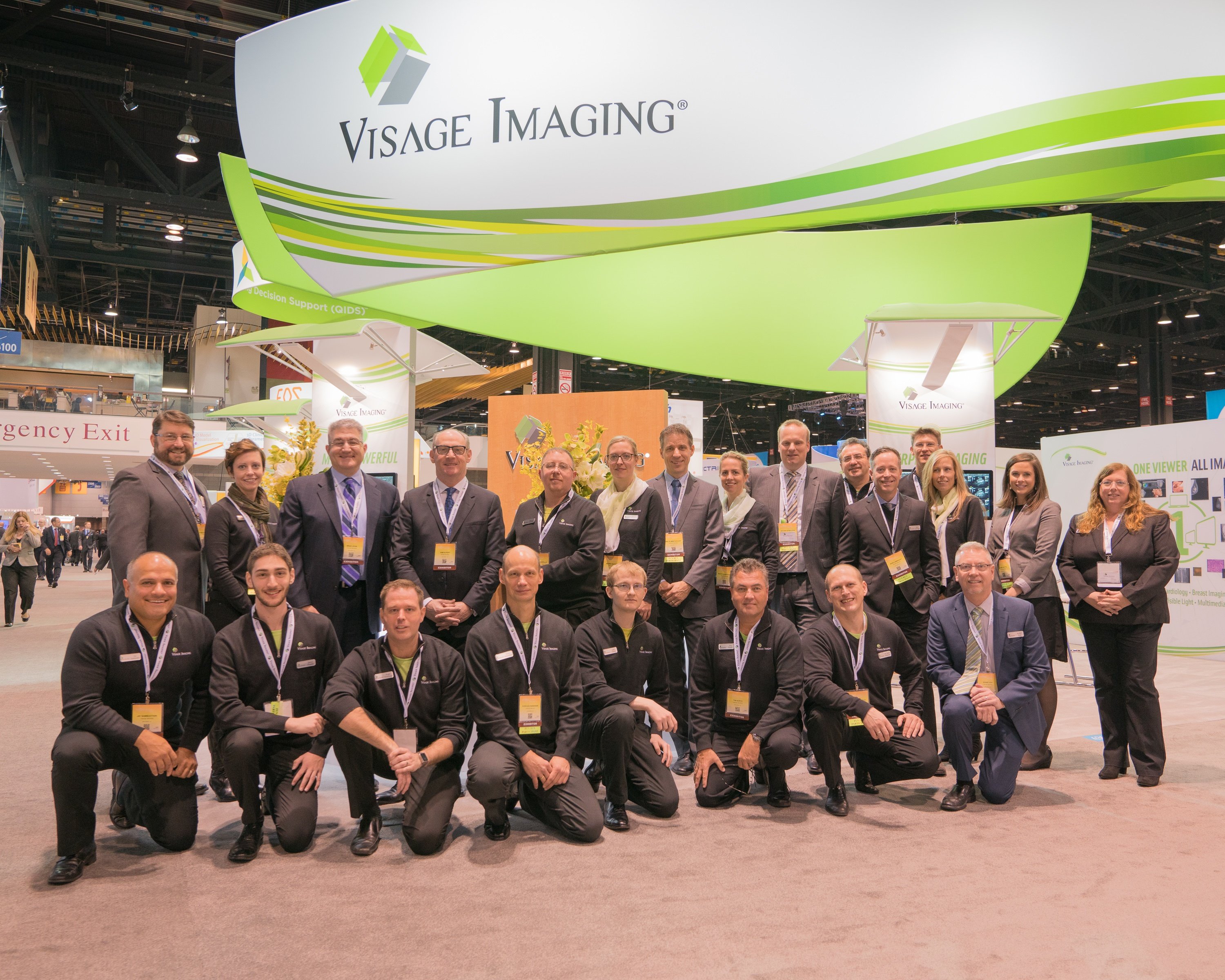 Visage Imaging at RSNA 2016
Complementing Visage 7's outstanding products and services, Visage works extremely hard in the months leading up to RSNA to design and refine the best possible experience for our customers. We're just days away from the biggest event of the year!
This blog post shares insider insights that will help customers and RSNA attendees learn more about Visage at RSNA 2017, and for those not attending RSNA, provide visibility into what differentiates Visage. This year we're in two locations at McCormick Place: (1) Our main booth in the South Hall - A, McCormick Place, Booth #4365 on the corner of the major cross-aisle (off of the escalators) at the rear of the hall. (2) Our deluxe kiosk is in the first of its kind, RSNA Machine Learning Showcase, Booth 8149M, North Hall - B). We've detailed below some of the refinements we're bringing to Chicago, including booth renderings and actual booth graphics. We hope you enjoy your insider access!